 San Diego Speaker Auditions
Experience a Paradigm Shift with Wes Berry, a leading San Diego, CA keynote speaker, motivational expert, workshop facilitator, and trainer. With a track record of working with Fortune 500 companies like Merck Pharmaceuticals and organizations of all sizes, Wes Berry brings a wealth of professional skills and real-life experience to the stage. Wes Berry catalyzes transformative change, shifting mindsets and unlocking new possibilities for individuals and organizations alike. As a TEDx Speaker and Wall Street Journal best-selling author of sixteen business and success books, he's a trusted source of inspiration and knowledge.
Beyond his speaking engagements, Wes is a successful entrepreneur who founded a remarkable international company with a $750 million revenue spanning 130 countries. He's also dipped into standup comedy and made appearances on television and radio, showcasing his unique charisma. Discover the paradigm-shifting expertise of Wes Berry, a speaker with a knack for making complex concepts relatable. Experience growth and transformation with Wes Berry as your guide.
WSJ & USA TODAY bestselling author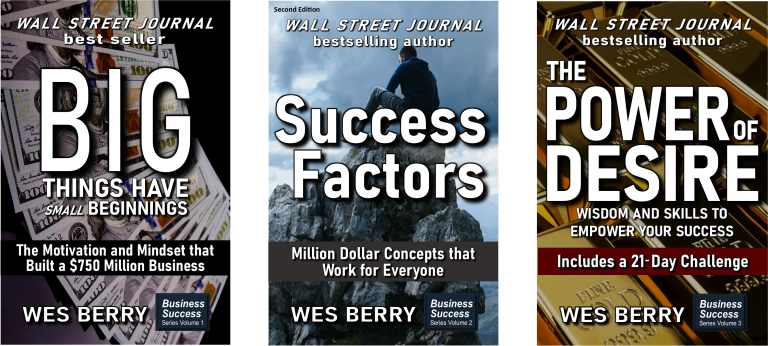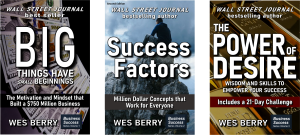 Wes Berry, the acclaimed San Diego, CA keynote speaker, and motivational expert, introduces an engaging icebreaker – the Four Temperaments test. Rooted in the ancient wisdom of Hippocrates, this test, born over two millennia ago, forms the foundation of all personality assessments. You might know Hippocrates as the inspiration behind the "Hippocratic oath" taken by physicians.
Through this brief assessment, Wes Berry offers participants a fresh perspective, triggering a Paradigm Shift in their understanding of interpersonal dynamics among individuals with varying temperaments. Learn how different temperaments can interact more harmoniously and effectively, setting the stage for enhanced communication and collaboration. Elevate your insights with Wes Berry's innovative approach.
Discover Wes Berry's expertise as a San Diego, CA keynote speaker and motivational expert, focusing on Business and Success Factors. He imparts a transformative mindset to ensure personal and professional success.
His popular subjects encompass mindset development, leadership, growth strategies, teamwork, integrity, core competencies, change management, inclusion, stress management, temperaments, outcome-based sales, and effective communication. These topics, each linked to books he's authored, are available for Keynote Speaking and Workshop Presentations.
Wes Berry excels in these areas, infusing humor, motivation, and audience engagement into every presentation. He also offers the flexibility to create customized presentations tailored to your needs. Elevate your event with Wes Berry's expertise, leaving your audience inspired and empowered.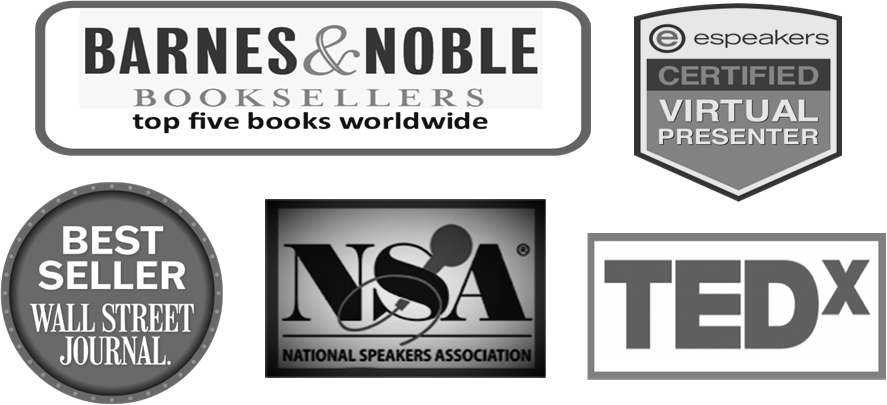 Meet Wes Berry, the dynamic San Diego, CA keynote speaker and motivational powerhouse, whose entrepreneurial journey is nothing short of awe-inspiring. Wes's remarkable career began with the founding and expansion of an international business empire boasting over $750 million in sales across 130 countries. This visionary entrepreneur has also ventured into the establishment of a private vocational school, pioneered a successful retail franchise system spanning five states, and launched several million-dollar companies.
Wes Berry's commitment to giving back is evident through his involvement on the boards of various esteemed organizations, including educational foundations, youth assistance programs, and Henry Ford Hospital. Notably, he has served as a trustee for a nine-figure foundation and earned accolades like the NAACP's Businessperson of the Year and Optimists International's Businessperson of the Year.
Wes's passion for storytelling and his exceptional communication skills have made him a sought-after keynote speaker and workshop facilitator. With an impressive portfolio of sixteen bestselling books in the business and success genres, including the Wall Street Journal and USA TODAY bestseller, "Big Things Have Small Beginnings," he captivates audiences with his engaging speaking style. Wes's multifaceted talents extend to radio, where he once hosted a talk radio show.
In the media landscape, Wes Berry shines as an expert contributor on diverse topics, from commercial drone applications to the transformation of retail giants like Sears. He has graced the airwaves of prominent outlets like NPR and appeared in respected publications such as The Wall Street Journal, The London Times, Entrepreneur, and Time magazines. His television appearances include Fox News, Neil Cavuto, Geraldo Rivera, and John Stossel.
Beyond his professional pursuits, Wes Berry cherishes his enduring marriage of over 30 years and is a proud father of four adult sons. During his leisure time, he enjoys the company of his English Bulldog and continually hones his golfing skills, embracing the challenges it presents. Discover the captivating, multifaceted personality of Wes Berry, a true icon in the world of business, success, and motivation.


I Love Everything About San Diego
San Diego, California, often referred to as "America's Finest City," is a premier destination for conventions and meetings. Nestled along the picturesque Southern California coast, San Diego offers a blend of stunning natural beauty, a thriving business environment, and a wealth of attractions that make it a top choice for hosting your next event. In this article, we will explore the top ten reasons to choose San Diego for conventions and meeting facilities, with a special focus on one of its standout features, Wes Berry.
1. Ideal Climate San Diego boasts a year-round Mediterranean climate with mild temperatures and abundant sunshine. This consistent weather makes it a fantastic location for events, as attendees can enjoy outdoor activities and beautiful landscapes throughout the year.
2. World-Class Convention Center San Diego Convention Center is a state-of-the-art facility that spans 2.6 million square feet, providing ample space for conventions and exhibitions of all sizes. It features cutting-edge technology and flexible meeting spaces to accommodate various event needs.
3. Diverse Accommodations The city offers a wide range of accommodations, from luxury hotels to boutique inns and budget-friendly options. Attendees can choose lodging that suits their preferences and budgets, ensuring a comfortable stay.
4. Accessible Location San Diego International Airport provides easy access for domestic and international travelers. The city's central location in Southern California makes it convenient for attendees coming from all over the world.
5. Scenic Beauty San Diego's natural beauty is awe-inspiring. From its pristine beaches and lush parks to its captivating skyline, the city provides a stunning backdrop for any event. The iconic Balboa Park and the scenic Coronado Island are just a few examples of the picturesque settings you can explore.
6. Rich Culture and Entertainment San Diego offers a vibrant arts and culture scene, with numerous museums, theaters, and galleries. Attendees can enjoy world-class entertainment options, including Broadway shows, concerts, and more.
7. Culinary Delights The city's diverse culinary scene caters to every palate. Attendees can savor fresh seafood, international cuisine, and innovative farm-to-table dining experiences. San Diego's craft beer and wine scene is also renowned.
8. Endless Activities San Diego provides a plethora of recreational activities. From surfing and sailing to hiking and golfing, there's no shortage of ways to unwind and connect with colleagues or fellow attendees.
9. Wes Berry: A Keynote Speaker Extraordinaire One of the standout reasons to choose San Diego for your convention or meeting is the presence of Wes Berry. As a renowned keynote speaker, motivational expert, and workshop facilitator, Wes Berry can elevate your event to new heights. With a wealth of professional experience, Wes Berry is an expert in Business and Success Factors. His engaging speaking style, coupled with his ability to inspire and educate, makes him a valuable addition to any event agenda. Whether your goal is to enhance leadership skills, foster teamwork, or drive positive change within your organization, Wes Berry's expertise can deliver tangible results.
10. Diversity and Inclusion San Diego embraces diversity and inclusivity, making it a welcoming destination for all. The city's commitment to diversity is reflected in its various cultural events, celebrations, and inclusive meeting facilities that cater to a wide range of needs and preferences.
In conclusion, San Diego, CA, offers a winning combination of stunning natural beauty, world-class facilities, diverse accommodations, and a thriving business environment. With the added benefit of having Wes Berry as a keynote speaker, this city stands out as a top choice for conventions and meeting facilities. Whether you're planning a corporate conference, trade show, or any other event, San Diego provides the ideal backdrop for success. Choose San Diego, and experience the magic of this extraordinary destination for your next gathering.