 Nashville Speaker Auditions
Elevate your Nashville, TN event with Wes Berry, a seasoned motivational keynote speaker. With vast professional skills and real-world expertise, Wes captivates audiences of all sizes, from Fortune 500 giants like Johnson & Johnson to businesses and associations seeking transformative insights. Wes's impactful presentations bring paradigm shifts to mindsets, revolutionizing lives and organizations. As a TEDx Speaker and Wall Street Journal best-selling author of sixteen success-focused books, his influence is unmatched. From building a $750 million international enterprise across 130 countries to showcasing his versatility in standup comedy, television, and radio, Wes Berry brings a dynamic presence to any stage. Discover a speaker who doesn't just inspire, but also transforms, leaving a lasting impact on your audience.
WSJ & USA TODAY bestselling author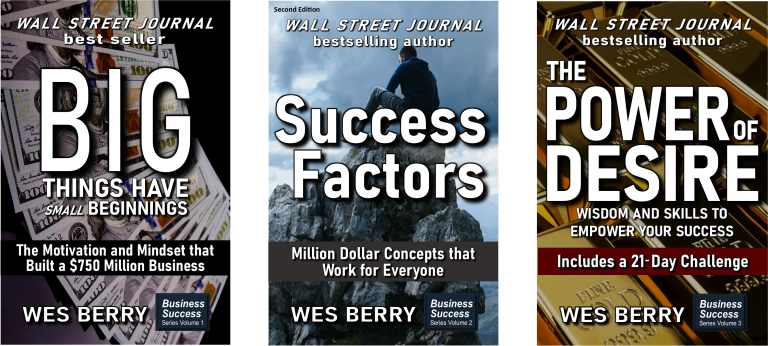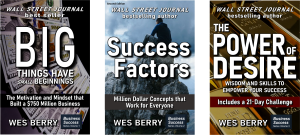 Experience Nashville's motivational keynote speaker, Wes Berry, and his unique icebreaker: the Four Temperaments test. Rooted in ancient wisdom by Hippocrates, this short test ignites a paradigm shift in attendees' mindsets, enhancing interactions among individuals with distinct temperaments. As an expert icebreaker, Wes unveils insights that foster effective communication and cooperation. Elevate your Nashville event with this engaging approach to understanding human dynamics.
Discover the captivating Nashville, TN keynote speaker, Wes Berry, specializing in Business and Success Factors. His presentations infuse humor, motivation, and audience engagement, leaving attendees with both laughter and transformative insights. Wes's expertise ensures a paradigm shift, guaranteeing enhanced personal and professional outcomes. His Speaking Catalog showcases an array of topics he's extensively written and spoken about, available for both Keynote Speaking and Workshop Presentations. Delve into his popular subjects, including mindset, leadership, growth, integrity, and more, each designed to empower and inspire. With Wes's dynamic approach, your audience will gain actionable strategies for success. Custom presentations tailored to your needs further enrich the experience, making each event truly exceptional. Elevate your Nashville event with Wes Berry's impactful presentations, leaving participants motivated, enlightened, and equipped for success.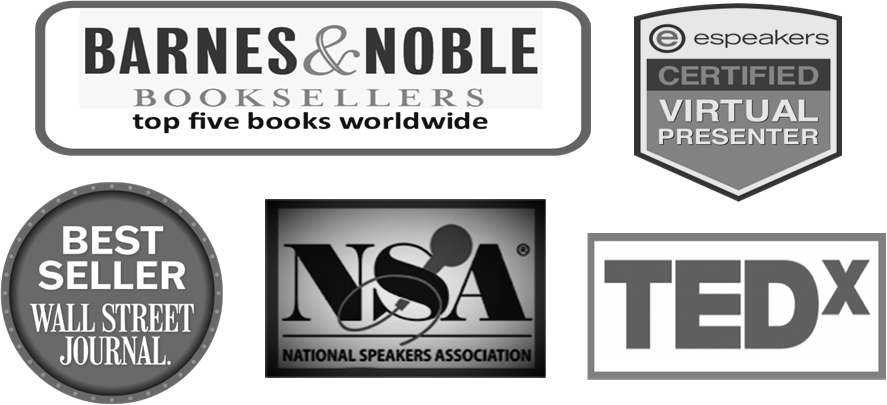 Explore Nashville's motivational keynote speaker, Wes Berry, whose entrepreneurial journey encompasses building a global business with $750 million in sales across 130 countries. Wes's illustrious career includes establishing a private vocational school, a retail franchise system spanning five states, and multiple million-dollar enterprises. Notably, he's championed education, serving on boards for foundations, youth assistance, and esteemed institutions like Henry Ford Hospital.
Honored as the NAACP's Businessperson of the Year and recognized by Optimists International, Wes exudes positivity. A prolific author with sixteen bestselling books, including the Wall Street Journal and USA TODAY bestseller "Big Things Have Small Beginnings," he's an exceptional storyteller. His communication prowess extends to talk radio hosting, complementing his engaging speaking style.
Wes's extensive business acumen and media savvy make him a sought-after expert on diverse topics. His media appearances range from NPR to The Wall Street Journal, Fox News to Entrepreneur and Time magazines. His influence extends to prominent figures like Neil Cavuto, Geraldo Rivera, and John Stossel.
Beyond business, Wes cherishes his 30+ year marriage and quality time with his four adult sons. Whether sharing insights on commercial drone applications or lending perspective on Sears' downsizing, Wes's contributions enrich media conversations. Embrace the opportunity to engage with Nashville's premier communicator and witness his passion and expertise elevate your event.


I Love Everything About Nashville
Nashville, Tennessee, has emerged as a vibrant and dynamic destination for hosting conventions, conferences, and meetings. Renowned for its rich cultural heritage, musical legacy, and modern infrastructure, Nashville offers a plethora of advantages that make it a top choice for event organizers and attendees alike. Here are the top ten reasons why you should consider Nashville for your next event:
1. Premier Meeting Facilities: Nashville boasts an array of state-of-the-art meeting facilities, catering to events of all sizes. Venues like the Music City Center provide expansive spaces equipped with cutting-edge technology, offering a seamless platform for presentations and interactions.
2. Music City Vibes: Known as the Music City, Nashville infuses a unique energy into every event. Attendees can immerse themselves in the city's legendary music scene, enjoying live performances, music-themed attractions, and a vibrant nightlife.
3. Accessibility: Nashville's strategic location makes it easily accessible for attendees from around the country. With a major international airport and well-connected highways, getting to and around Nashville is hassle-free.
4. Accommodation: The city offers a wide range of accommodation options, from luxury hotels to boutique inns, ensuring comfortable stays for attendees. Many hotels are conveniently located near key event venues, enhancing convenience.
5. Southern Hospitality: Nashville is renowned for its warm Southern hospitality. Attendees are welcomed with open arms and treated to a friendly and welcoming atmosphere throughout their stay.
6. World-Class Entertainment: Beyond its musical heritage, Nashville offers a variety of entertainment options, from Broadway-style theaters to historic attractions. Attendees can enjoy cultural experiences that add value to their visit.
7. Culinary Delights: Nashville's food scene is a blend of Southern flavors and innovative cuisine. Attendees can savor traditional Southern dishes and explore diverse dining experiences, enhancing the overall event experience.
8. Convention Services: Nashville's Convention & Visitors Corp offers comprehensive event support services. From site selection assistance to promotional materials, their expertise ensures a smooth planning and execution process.
9. Collaborative Atmosphere: The city's collaborative business environment fosters networking and partnership opportunities. Attendees can connect with professionals from diverse industries, leading to meaningful interactions and collaborations.
10. Unique Venues: Nashville offers a range of unique venues that add character to events. From historic landmarks to contemporary event spaces, organizers have the flexibility to choose venues that align with their event's theme and purpose.
Whether you're hosting a corporate conference, industry convention, or specialized meeting, Nashville's allure is undeniable. Its blend of cultural richness, modern infrastructure, and hospitable environment creates an atmosphere that's conducive to successful and memorable events. With a wealth of entertainment, dining, and accommodation options, attendees can experience the essence of Nashville while participating in engaging and productive gatherings.
In conclusion, Nashville, TN, stands out as an exceptional destination for conventions and meeting facilities. Its vibrant music scene, warm hospitality, and range of services contribute to a unique and enriching event experience. With top-notch facilities, a collaborative atmosphere, and an array of entertainment choices, Nashville ensures that your next event will be both impactful and unforgettable. Consider Nashville as your next event destination and immerse your attendees in the dynamic and inspiring atmosphere of Music City.