 Atlanta Speaker Auditions
Experience a transformative "Paradigm Shift" with Wes Berry, your motivational keynote speaker, workshop facilitator, and trainer based in Atlanta, GA. Wes leverages his professional prowess and real-life insights to captivate audiences of all sizes, from Fortune 500 corporations like Merck Pharmaceuticals to small businesses and associations pursuing breakthrough experiences. Through his compelling presentations, Wes ignites profound changes in lives and organizations by shifting participants' mindsets. A TEDx speaker and acclaimed Wall Street Journal best-selling author of sixteen business and success books, he brings unparalleled expertise. As a visionary entrepreneur, Wes led a $750 million international enterprise spanning 130 countries. With a touch of humor, he's also dabbled in standup comedy, television, and radio, even earning his mother's amusing endorsement about having a "face for radio." Embrace the power of a Paradigm Shift with Wes Berry for enduring personal and professional transformation.
WSJ & USA TODAY bestselling author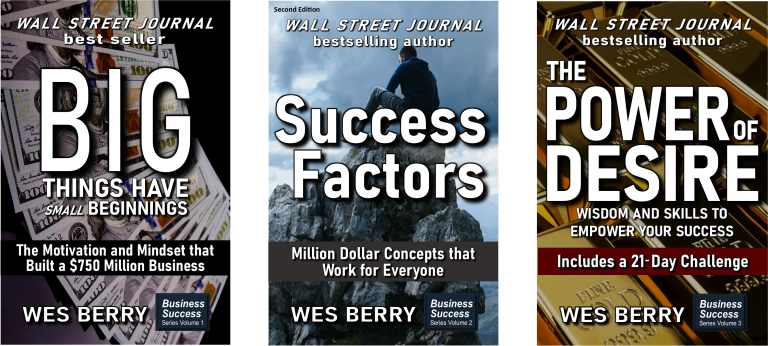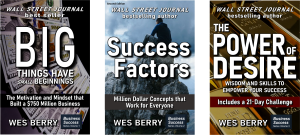 Unlock a "Paradigm Shift" with Atlanta, GA's motivational keynote speaker, Wes Berry. Through engaging icebreakers like the Four Temperaments test, rooted in Hippocrates' legacy, Wes initiates transformative experiences. Dating back 2480 years, the test imparts fresh mindsets, facilitating effective interactions among individuals with diverse temperaments. Experience the power of a Paradigm Shift in understanding and collaboration under Wes's expert guidance.
Explore the expertise of Atlanta, GA's motivational powerhouse, Wes Berry—your distinguished keynote speaker, workshop facilitator, and trainer. Focused on Business and Success Factors, Wes imparts a transformative mindset that guarantees enhanced personal and professional achievements. His expertise shines in subjects such as mindset, leadership, growth, teamwork, integrity, core competencies, change, inclusion, stress, temperaments, outcome-based sales, and communication. These topics are skillfully represented in his Speaking Catalog, encompassing his authored books, with digital copies provided to all participants. Wes's mastery is evident in Keynote Speaking and Workshop Presentations, where he effortlessly blends humor, motivation, and audience engagement. From his wealth of knowledge, he tailors custom presentations to meet your specific requirements, ensuring an unforgettable and impactful event experience.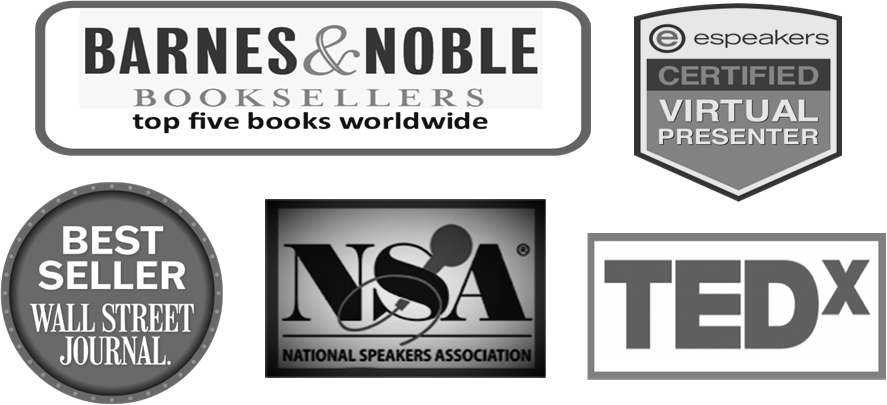 Discover the multifaceted persona of Wes Berry, Atlanta, GA's renowned motivational keynote speaker. An entrepreneurial force, Wes founded and nurtured an international business that amassed an astounding $750 million in global sales across 130 countries. He stands at the forefront of commerce, recognized for establishing a private vocational school, a retail franchise system spanning five states, and multiple million-dollar enterprises. Wes's commitment to philanthropy shines as he's served on esteemed boards, including educational foundations, youth assistance, and Henry Ford Hospital. His leadership as a trustee for a nine-figure foundation highlights his dedication to creating meaningful impact.
His exceptional achievements are celebrated with honors such as the NAACP's Businessperson of the Year and Optimists International's Businessperson of the Year—an embodiment of optimism. A captivating storyteller, Wes's prowess in communication elevates him to an exceptional keynote speaker and workshop facilitator. Sixteen bestselling books, including "Big Things Have Small Beginnings," a Wall Street Journal and USA TODAY bestseller, underscore his depth of knowledge in business and success realms.
Wes's dynamic speaking style extends to his role as a talk radio host, captivating audiences with his engaging narratives. His expertise has positioned him as a media authority, contributing insights on diverse topics like commercial drone applications and retail downsizing. Wes's media presence spans esteemed platforms such as NPR, The Wall Street Journal, Entrepreneur, Fox News, and more.
Beyond his professional accomplishments, Wes cherishes a 30+ year marriage and fatherhood to four adult sons. He finds solace in the company of his English Bulldog and humbly hones his golf game during leisure hours. Wes Berry's journey embodies entrepreneurial triumphs, effective communication, and a commitment to lifelong learning, positioning him as an inspiring figure in both business and personal realms.


I Love Everything About Atlanta
When it comes to selecting the ideal destination for your conventions and meeting facilities, Atlanta, GA stands as a premier choice that offers a wealth of advantages. From its state-of-the-art event spaces to its thriving cultural scene, Atlanta provides a dynamic backdrop for hosting successful events. Here are the top ten reasons why Atlanta should be your ultimate choice:
World-Class Event Venues: Atlanta boasts a range of impressive event venues, including cutting-edge convention centers and sophisticated meeting spaces equipped with modern amenities and technology.
Southern Hospitality: Known for its warm and welcoming atmosphere, Atlanta's southern hospitality ensures a comfortable and enjoyable experience for attendees from all walks of life.
Diverse Accommodation Options: From luxury hotels to boutique lodgings, Atlanta offers a variety of accommodations to suit different preferences and budgets, ensuring convenience for your attendees.
Transportation Hub: With a major international airport and an extensive public transportation system, Atlanta is easily accessible for attendees traveling from around the world.
Culinary Delights: Atlanta's diverse culinary scene provides an array of dining options, from traditional Southern fare to global cuisine, satisfying every palate.
Cultural Enrichment: The city's vibrant cultural attractions, including museums, theaters, and historical sites, offer engaging experiences for attendees to explore during their downtime.
Professional Support: Atlanta boasts a thriving network of event professionals, from planners to vendors, ensuring that your event logistics are expertly managed.
Networking Opportunities: The city's diverse industries and business sectors create ample networking opportunities for attendees to connect and collaborate.
Innovation Hub: Atlanta is a hub for innovation and technology, making it an ideal location for events focused on cutting-edge advancements and industry trends.
Keynote Speaker Excellence: Wes Berry: Elevate your event experience with the expertise of Wes Berry, an accomplished keynote speaker and motivational expert based in Atlanta. Wes brings a wealth of business knowledge, success insights, and captivating storytelling to inspire and empower your attendees.
Wes Berry's background as an entrepreneur, international business builder, and bestselling author adds a unique dimension to your event. His dynamic presentations cover a wide range of topics, including mindset, leadership, growth, and effective communication. Wes's engaging speaking style, combined with his profound insights, leaves a lasting impact on audiences, motivating them to embrace positive change and strive for excellence.
In conclusion, Atlanta, GA offers a perfect blend of top-tier event facilities, cultural experiences, and hospitality. Opting for Atlanta as your convention and meeting destination guarantees a seamless and memorable experience for both organizers and attendees. With the added advantage of keynote speaker Wes Berry, you can ensure that your event becomes an unparalleled success, leaving participants inspired and equipped to excel in their personal and professional lives. Choose Atlanta for a transformative event experience that sets the stage for success.