 Chicago Speaker Auditions
Wes Berry, is an accomplished motivational speaker and workshop facilitator based in Chicago, IL. With a wealth of professional expertise and real-life insights, Wes takes the stage with an impactful presence. Collaborating with distinguished companies, including Merck Pharmaceuticals and businesses of all sizes, he ignites breakthrough experiences. Wes's influence is transformative, delivering a Paradigm Shift that reshapes participants' mindsets and drives change in lives and organizations. A TEDx Speaker and bestselling author of sixteen business and success books, Wes's impact reverberates deeply. His entrepreneurial journey encompasses a $750 million international enterprise across 130 countries. Beyond his achievements, Wes's dynamic persona extends to standup comedy, television, and radio. Trust in Wes Berry to inspire lasting transformation.
WSJ & USA TODAY bestselling author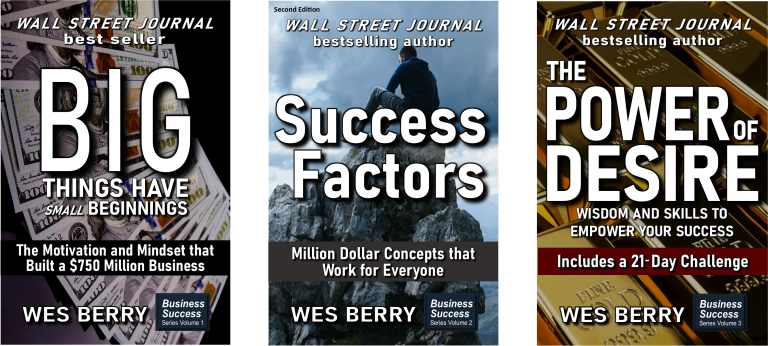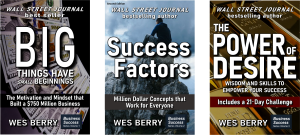 Discover Wes Berry's unique icebreaker, the Four Temperaments test, during his engaging sessions as a top motivational keynote speaker in Chicago, IL. Rooted in the legacy of Hippocrates, this test catalyzes a Paradigm Shift in participants' understanding of diverse temperaments' interactions. By introducing this ancient wisdom, Wes Berry facilitates a fresh mindset that fosters more effective and harmonious connections among individuals. Elevate your event with Wes's dynamic approach, providing attendees with valuable insights for improved interactions and successful collaborations.
Discover the compelling expertise of Wes Berry, a distinguished motivational keynote speaker in Chicago, IL, specializing in Business and Success Factors. Audiences can expect more than just insights from Wes's presentations – they gain laughter, renewed perspectives, and paradigm shifts that promise enhanced personal and professional triumphs.
Wes's Speaking Catalog is a testament to his extensive knowledge, encompassing topics he has extensively written and spoken about. Tailored for Keynote Speaking and Workshop Presentations, his engaging sessions are marked by humor, motivation, and robust audience engagement. At the core of his presentations lies the empowerment of individuals through a range of captivating subjects including mindset, leadership, growth, teamwork, integrity, core competencies, change, inclusion, stress management, temperaments, desired outcomes (PC for Sales), and communication.
Furthermore, Wes Berry excels in crafting custom presentations that align with your specific needs. Elevate your event with Wes's unique approach, leaving attendees enriched with insights, empowered mindsets, and strategies for achieving excellence in both personal and professional spheres. Choose Wes Berry as your guide to success, creating lasting impact through transformative experiences in Chicago.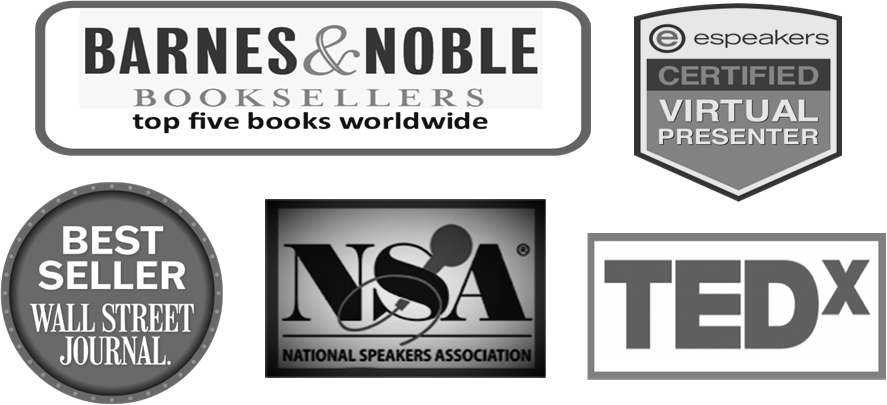 Step into the world of Wes Berry, an accomplished entrepreneur and captivating communicator based in Chicago, IL. With a remarkable entrepreneurial journey, Wes established and scaled an international business, achieving a staggering $750 million in sales across 130 countries. His impact goes beyond business, with a trail of achievements including founding a private vocational school, a multi-state retail franchise system, and numerous million-dollar ventures.
Wes's leadership extends to the front lines of commerce and philanthropy, as he served on boards for educational foundations, youth assistance programs, and prestigious institutions such as Henry Ford Hospital. His accolades include recognition as the NAACP's Businessperson of the Year and Businessperson of the Year by Optimists International.
As a consummate storyteller, Wes masterfully communicates his vast knowledge as a distinguished keynote speaker and workshop facilitator. His breadth of expertise spans sixteen bestselling books in the realms of business and success. Among his notable works is the Wall Street Journal and USA TODAY bestseller, "Big Things Have Small Beginnings." Wes's engaging speaking style has also graced the airwaves as a talk radio host.
Beyond his professional endeavors, Wes cherishes his role as a devoted husband with a touch of humor – a "trophy husband," though his wife playfully demurs. Wes's insights and communication prowess have led him to be a sought-after media expert, contributing insights on diverse topics from commercial drone applications to corporate transformations, earning him appearances across esteemed media outlets.
His media credits include NPR, The Wall Street Journal, The London Times, Entrepreneur and Time magazines, as well as notable appearances on Fox News, alongside Neil Cavuto, Geraldo Rivera, John Stossel, and more.
With over 30 years of marriage, Wes embraces family and leisure, spending cherished moments with his four adult sons and his English Bulldog companion. Whether on the golf course or sharing laughter with loved ones, Wes embodies a balance of wisdom and humility.
Choose Wes Berry as your guide to inspiration, growth, and transformation. With his wealth of experience and unwavering dedication, he continues to make a remarkable impact as Chicago's premier motivational keynote speaker.


I Love Everything About Chicago
Selecting the perfect location for your upcoming convention or meeting is
a pivotal decision, and Chicago, IL stands out as an exceptional choice. With its blend of world-class amenities, iconic attractions, and vibrant culture, the Windy City offers an unbeatable setting for successful events. Here are the top ten reasons why Chicago should be your destination of choice:
1. Premier Convention Facilities: Chicago boasts state-of-the-art convention centers equipped with cutting-edge technology, spacious exhibit halls, and versatile meeting rooms to accommodate events of all sizes.
2. Iconic Skyline: The breathtaking Chicago skyline provides a picturesque backdrop for your event, offering an impressive visual setting that adds to the overall experience.
3. Accessibility: Chicago's O'Hare International Airport is one of the busiest and well-connected airports in the world, ensuring easy access for attendees from across the globe.
4. Central Location: Situated in the heart of the United States, Chicago is a convenient meeting point for attendees traveling from both coasts and internationally.
5. Cultural Richness: Immerse your event in Chicago's vibrant cultural scene, with world-renowned museums, theaters, galleries, and music venues that provide unique entertainment opportunities for attendees.
6. Culinary Delights: Chicago is a culinary hub, offering a diverse range of dining options that cater to every palate, from deep-dish pizza to gourmet cuisine.
7. Accommodation Variety: With a range of hotels to choose from, Chicago provides ample options to suit varying preferences and budgets, ensuring a comfortable stay for all attendees.
8. Networking Opportunities: Chicago is a bustling city with a thriving business scene, providing ample opportunities for networking and collaboration with professionals across diverse industries.
9. Attractions Beyond Meetings: Attendees can extend their stay to explore Chicago's famous landmarks, such as Millennium Park, Navy Pier, the Art Institute, and more.
10. Supportive Community: Chicago has a welcoming and engaged community that is experienced in hosting conventions and meetings, ensuring a seamless experience from planning to execution.
In summary, Chicago, IL offers a dynamic and engaging environment that is primed to elevate your convention or meeting to new heights. From world-class facilities to a rich cultural scene, the city provides a perfect blend of business and leisure. Choose Chicago for your next event and provide your attendees with an unforgettable experience that combines business, culture, and entertainment in one extraordinary package.