 Minneapolis Speaker Auditions
Discover an unparalleled motivational journey with Wes Berry, your esteemed Minneapolis, MN, keynote speaker and workshop facilitator. Leveraging his profound expertise and real-world wisdom, Wes captivates audiences ranging from industry giants like Johnson & Johnson to diverse businesses and associations. Witness the power of a Paradigm Shift as Wes instills transformative change in mindsets, leaving an indelible impact on lives and organizations alike. A distinguished TEDx Speaker and acclaimed author, Wes boasts sixteen cutting-edge books on success and business. As a visionary entrepreneur, he spearheaded a global enterprise worth $750 million, spanning 130 countries. Amidst his achievements, Wes's dynamic persona has graced television and radio waves, even embracing standup comedy. Discover the force behind innovation—trust Wes Berry to revolutionize your perspective.
WSJ & USA TODAY bestselling author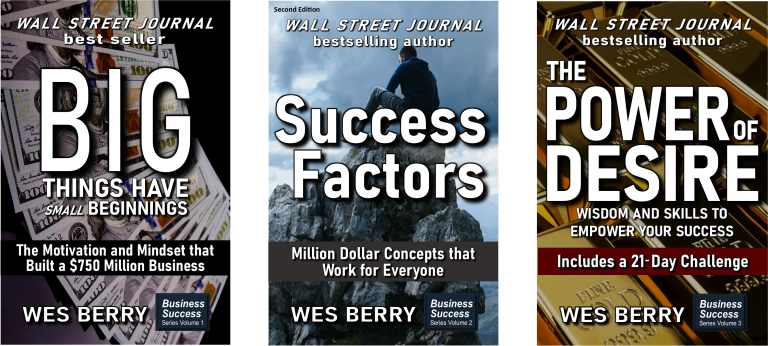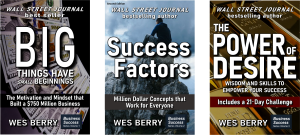 Uncover fresh insights with Wes Berry, a leading motivational keynote speaker in Minneapolis, MN. Wes engages audiences using his signature icebreaker – the Four Temperaments test. Rooted in Hippocrates' legacy, this ancient assessment, known as the cornerstone of personality tests, sparks profound understanding. Wes's interactive session catalyzes a Paradigm Shift, enhancing interaction and collaboration among diverse temperaments. Elevate your perspective with Wes's expertise – an impactful approach for effective human dynamics.
Explore the expertise of Wes Berry, an acclaimed motivational keynote speaker in Minneapolis, MN, focusing on Business and Success Factors. Wes's presentations go beyond conventional speaking – they infuse laughter and ignite paradigm shifts for enhanced personal and professional triumphs. With a rich Speaking Catalog aligned with his prolific writing, Wes offers a spectrum of topics for Keynote Speaking and Workshop Presentations. Infused with humor, motivation, and audience engagement, his talks delve into mindset, leadership, growth, teamwork, integrity, core competencies, change, inclusion, stress, temperaments, desired outcomes (PC for Sales), and communication.
Flexibility is paramount in Wes's approach – he tailors custom presentations to align precisely with your needs. Whether seeking a captivating keynote or an interactive workshop, Wes Berry brings a fresh perspective, catalyzing positive transformation and equipping individuals and teams with the tools for success.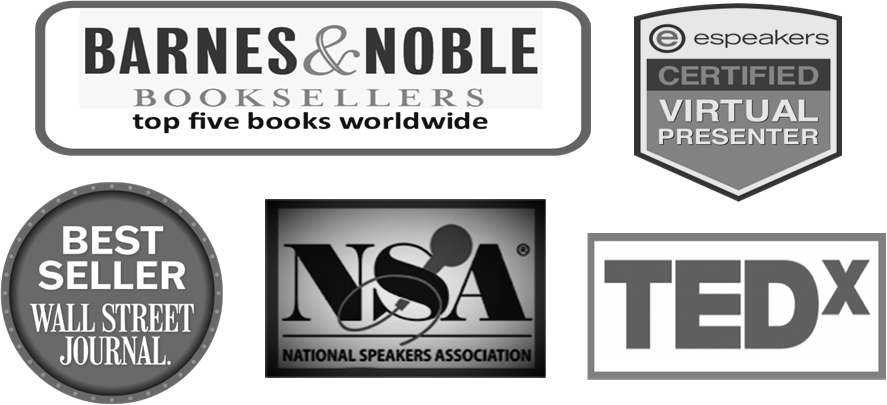 Meet Wes Berry, an accomplished entrepreneur and motivational force based in Minneapolis, MN. With a remarkable journey that includes founding and expanding an international business boasting a staggering $750 million in sales across 130 countries, Wes's expertise is unparalleled. A visionary in commerce, he pioneered a private vocational school, a multi-state retail franchise system, and several million-dollar companies, demonstrating his indomitable spirit and entrepreneurial acumen.
Wes's impactful contributions extend beyond business, as he's held significant roles on boards related to education, youth assistance, and healthcare, including Henry Ford Hospital. Honored as the NAACP's Businessperson of the Year and recognized by Optimists International, Wes's optimistic outlook is as inspiring as his accomplishments.
Renowned for his storytelling prowess, Wes's mastery as a communicator elevates him as a sought-after keynote speaker and workshop facilitator. He's authored sixteen bestselling books in the domains of business and success, such as the acclaimed Wall Street Journal and USA TODAY bestseller, "Big Things Have Small Beginnings." His dynamic speaking style, honed even through his talk radio hosting, resonates with diverse audiences.
Wes's expertise also spans the media landscape, where his insights on subjects ranging from commercial drone applications to retail transformations have earned him appearances on esteemed platforms like NPR, The Wall Street Journal, Entrepreneur, and Fox News. He's shared his wisdom with notable figures including Neil Cavuto, Geraldo Rivera, and John Stossel.
Beyond his professional achievements, Wes cherishes his family life, celebrating over 30 years of marriage and nurturing four adult sons. When not immersed in his ventures, he finds solace with his English Bulldog and the pursuit of mastering his golf game – a testament to his unceasing pursuit of growth and learning.


I Love Everything About Minneapolis
When it comes to selecting the perfect location for your next convention or meeting, Minneapolis, MN stands out as a premier choice. With a dynamic blend of state-of-the-art facilities, vibrant culture, and convenient amenities, Minneapolis offers an exceptional backdrop for successful gatherings. Here are the top ten reasons why Minneapolis should be at the top of your list:
1. Cutting-Edge Facilities: Minneapolis boasts a remarkable array of cutting-edge convention and meeting facilities equipped with the latest technology and amenities. From the Minneapolis Convention Center, offering over 475,000 square feet of flexible space, to unique venues like the Guthrie Theater and U.S. Bank Stadium, you'll find a diverse range of spaces to suit your event's needs.
2. Accessibility: Positioned at the heart of the Midwest, Minneapolis is easily accessible for attendees coming from various regions. Its international airport, light rail system, and interconnected roadways ensure seamless travel, making it a convenient choice for both domestic and international participants.
3. Accommodations: The city offers an extensive range of accommodation options to cater to all preferences and budgets. From luxury hotels to boutique lodgings, attendees can find comfortable and convenient places to stay near the event venues.
4. Cultural Richness: Minneapolis is renowned for its thriving arts and culture scene. Take advantage of downtime by exploring world-class museums, theaters, galleries, and music venues. The Walker Art Center, Minneapolis Institute of Arts, and the historic First Avenue are just a few of the cultural gems awaiting your attendees.
5. Culinary Excellence: Food enthusiasts will revel in the culinary delights Minneapolis has to offer. The city's diverse dining scene showcases innovative cuisine, farm-to-table concepts, and international flavors, ensuring memorable dining experiences for attendees.
6. Green Initiatives: Known for its commitment to sustainability, Minneapolis aligns with the values of environmentally-conscious organizations. Many event venues and accommodations are equipped with eco-friendly features, allowing you to host a greener and more responsible gathering.
7. Professional Services: Minneapolis boasts a strong network of event planning professionals, AV specialists, caterers, and more. Their expertise ensures that every aspect of your event is executed flawlessly, leaving you to focus on your content and attendees.
8. Networking Opportunities: With a reputation as a hub for various industries, Minneapolis provides exceptional networking opportunities. Whether you're hosting a corporate conference or an industry expo, attendees will benefit from connecting with peers, potential partners, and clients.
9. Natural Beauty: Minneapolis seamlessly blends urban vibrancy with natural beauty. The city's numerous parks, lakes, and green spaces offer serene retreats for relaxation and team-building activities, adding an extra dimension to your event experience.
10. Engaging Pre and Post-Event Activities: Extend the impact of your event by taking advantage of the many pre and post-event activities Minneapolis has to offer. From guided city tours and outdoor adventures to shopping and entertainment districts, there's no shortage of ways to enhance attendees' experience beyond the convention or meeting.
In conclusion, Minneapolis, MN, presents itself as an unparalleled choice for conventions and meetings. Its modern facilities, accessibility, cultural richness, and myriad of advantages make it a destination that guarantees a successful and memorable event. Embrace the energy and diversity of Minneapolis, and elevate your next convention or meeting to new heights.