 Orlando Speaker Auditions
Meet Wes Berry, a seasoned motivational keynote speaker and workshop facilitator based in Orlando, FL. Possessing remarkable professional skills and real-life experiences, Wes captivates audiences on any stage. Collaborating with prominent entities like Merck Pharmaceuticals and businesses of all sizes, he ignites transformative breakthroughs. Wes's impact is profound, delivering a Paradigm Shift that revolutionizes participants' mindsets, catalyzing positive change in lives and organizations. A distinguished TEDx Speaker and bestselling author of sixteen business and success books, Wes's influence resonates deeply. His entrepreneurial journey includes establishing a $750 million international enterprise spanning 130 countries. Beyond his accomplishments, Wes's dynamic persona extends to standup comedy, television appearances, and radio hosting. Trust Wes Berry to inspire transformation that leaves a lasting mark.
WSJ & USA TODAY bestselling author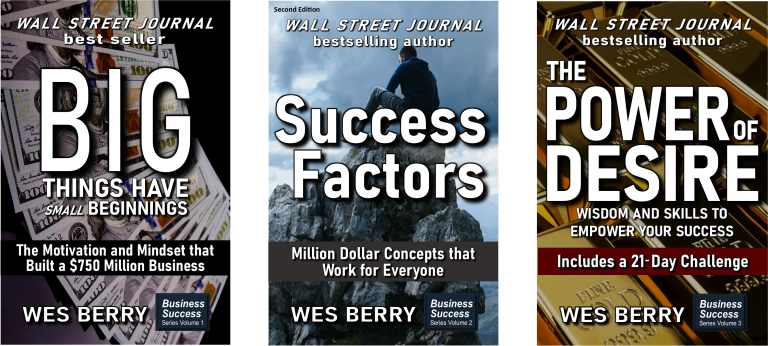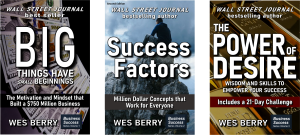 Discover Wes Berry's unique icebreaker, the Four Temperaments test, during his engaging sessions as a premier motivational keynote speaker in Orlando, FL. Rooted in the wisdom of Hippocrates, this test triggers a Paradigm Shift in participants' understanding of diverse temperaments' interactions. Wes Berry imparts a fresh mindset, fostering effective connections among individuals. Elevate your event with Wes's dynamic approach, providing attendees with valuable insights and strategies for improved interactions.
Wes's Speaking Catalog showcases a wide array of topics that he has both extensively written and spoken about. Tailored for Keynote Speaking and Workshop Presentations, his sessions are infused with humor, motivation, and robust audience engagement. These core components consistently drive his presentations, while his most popular subjects encompass mindset, leadership, growth, teamwork, integrity, core competencies, change, inclusion, stress management, temperaments, desired outcomes (PC for Sales), and communication.
Moreover, Wes Berry excels in crafting custom presentations aligned with specific needs, ensuring relevance and impact. Embrace the transformative power of Wes's expertise, guiding attendees towards success through insightful perspectives and actionable strategies. Opt for Wes Berry, the key to unlocking potential and realizing excellence, for your next event in Orlando.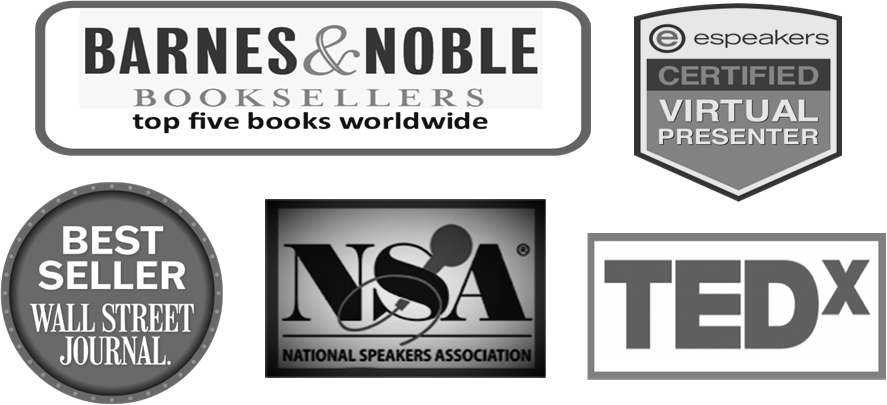 Unveil the multifaceted expertise of Wes Berry, a renowned Orlando-based motivational keynote speaker, and entrepreneur. As the visionary founder of an international business with an astonishing $750 million in sales across 130 countries, Wes has navigated the global commerce landscape. His accomplishments extend to pioneering a private vocational school, a multi-state retail franchise system, and multiple million-dollar enterprises, all of which exemplify his strategic acumen.
Wes's philanthropic endeavors are equally impactful, demonstrated through his board memberships in educational foundations, youth assistance programs, and renowned institutions like Henry Ford Hospital. Recognized as the NAACP's Businessperson of the Year and earning the prestigious Businessperson of the Year title from Optimists International, Wes embodies an indomitable glass-half-full ethos.
A captivating storyteller and prolific author, Wes has penned sixteen bestselling books within the realms of business and success. His literary contributions include accolades such as the Wall Street Journal and USA TODAY bestseller, "Big Things Have Small Beginning." Wes's versatile communication skills have found expression in engaging speaking engagements, talk radio hosting, and extensive media contributions. His insights span diverse topics from commercial drone applications to transformative corporate shifts, securing him media features on NPR, The Wall Street Journal, The London Times, Entrepreneur, Time magazines, and prominent television platforms like Fox News, with appearances alongside renowned hosts such as Neil Cavuto, Geraldo Rivera, and John Stossel.
Beyond his professional endeavors, Wes treasures his role as a devoted husband with a hint of humor – a claim his wife may or may not corroborate. With over three decades of marriage and four adult sons, he also finds solace in his English Bulldog companion and endeavors to refine his golfing skills during leisure moments.
Enrich your event with the insights of Wes Berry, an extraordinary orator and thought leader, who encapsulates the essence of success, resilience, and boundless curiosity. Choose Wes as your guiding light in Orlando, harnessing his comprehensive wisdom for transformative experiences that inspire and empower.


I Love Everything About Orlando
When it comes to hosting a successful convention or meeting, choosing
the right location is paramount. Orlando, FL, often referred to as the "Theme Park Capital of the World," stands out as an exceptional destination. With its world-class facilities, vibrant culture, and abundant attractions, Orlando offers an unparalleled setting for memorable and productive events. Here are the top ten reasons why Orlando should be your ultimate choice:
1. State-of-the-Art Facilities: Orlando boasts a wide array of modern convention centers and meeting facilities equipped with cutting-edge technology to accommodate events of all sizes.
2. Accessible Gateway: Orlando International Airport is a major hub, ensuring convenient travel options for attendees arriving from various parts of the world.
3. Unmatched Accommodation: The city offers an impressive selection of accommodations, from luxurious hotels to budget-friendly options, catering to all preferences.
4. Diverse Attractions: Orlando is home to world-renowned theme parks, including Walt Disney World Resort, Universal Orlando Resort, and SeaWorld, offering attendees unique post-event entertainment options.
5. Exceptional Dining: The culinary scene in Orlando is diverse, offering a range of dining experiences from international cuisine to local delights.
6. Thriving Entertainment: Beyond theme parks, Orlando offers an array of entertainment options, including theaters, live music venues, and sports arenas.
7. Year-Round Comfort: Orlando's pleasant climate ensures comfortable weather year-round, allowing attendees to enjoy outdoor activities and attractions.
8. Cultural Enrichment: The city's rich cultural scene includes museums, art galleries, and cultural events that provide a unique backdrop for event experiences.
9. Networking Opportunities: Orlando hosts numerous business conferences and conventions, providing ample networking opportunities across industries.
10. Professional Support: The city's experienced event planning professionals and service providers ensure seamless execution of conventions and meetings.
Whether it's the allure of iconic theme parks, the convenience of modern facilities, or the city's vibrant atmosphere, Orlando offers an unparalleled blend of business and leisure. By choosing Orlando as your event destination, you're providing attendees with an experience that combines productive sessions with unparalleled entertainment options. Make your next convention or meeting truly unforgettable by embracing the magic of Orlando, where work seamlessly merges with play to create lasting memories and productive outcomes.