 Houston Speaker Auditions
Looking for a motivational keynote speaker or a seasoned workshop trainer? Wes Berry's expertise makes him the perfect fit for your conference or event; he will captivate and inspire your audience with his powerful messages. 
Subject-wise, his concentration is on Business and Success Factors. His most popular subjects are mindset, leadership, growth, teamwork, integrity, core competencies, change, inclusion, stress, temperaments, outcome-based sales, and communication. His Speaking Catalog represents topics he has authored books on, and digital copies are provided to all attendees. He is an expert in these areas, making them readily available for Keynote Speaking and Workshop Presentations. Humor, motivation, and audience engagement are core components of all his presentations. Custom presentations can also be created.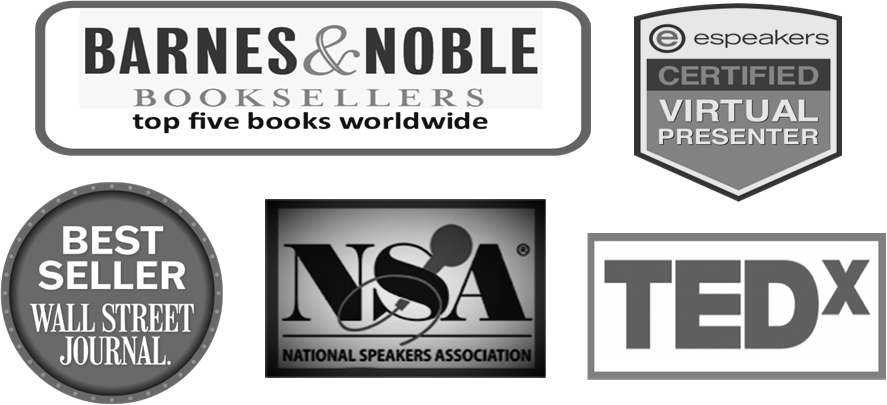 Wes Berry has the professional skills and real-life experience to deliver on any stage. He is a keynote speaker and a workshop facilitator who works with Fortune 500 companies like Merck Pharmaceutical to businesses and associations of all sizes.
As an Entrepreneur: He established a $750 million enterprise across 130 countries. His accomplishments include creating a private vocational school, a multi-state retail franchise system, and nurturing million-dollar ventures.
Community: Beyond the business realm, he serves on the boards of educational foundations, youth assistance organizations, and esteemed institutions such as Henry Ford Hospital.
Honors and Awards: His accolades, including recognition as the NAACP's Businessperson of the Year and Businessperson of the Year by Optimist International.
Masterful Communication: As a gifted storyteller and accomplished author, he has written sixteen bestselling books in the business and success genre. A Wall Street Journal bestselling author, his speaking style has also propelled him to success as a talk radio host.
Media Influence: His ability to articulate intricate subjects has made him a sought-after media contributor. He's appeared on platforms like NPR, The Wall Street Journal, Entrepreneur, FOX News, offering insights on various topics, from commercial drone applications to corporate developments.
Personal Life: Married for 30+ years, he has four adult sons and spends his leisure time with his English Bulldog or working on his ever-humbling golf game.
In the corporate boardroom, the media spotlight, or within the community, Wes Berry's knowledge and experience positions him as an outstanding business consultant, keynote speaker, and workshop facilitator.
WSJ & USA TODAY bestselling author
With 16 books authored by Wes Berry in the Business and Success genre, he can provide a takeaway, leaving his workshop and keynote audiences a tangible asset to pump up their skills.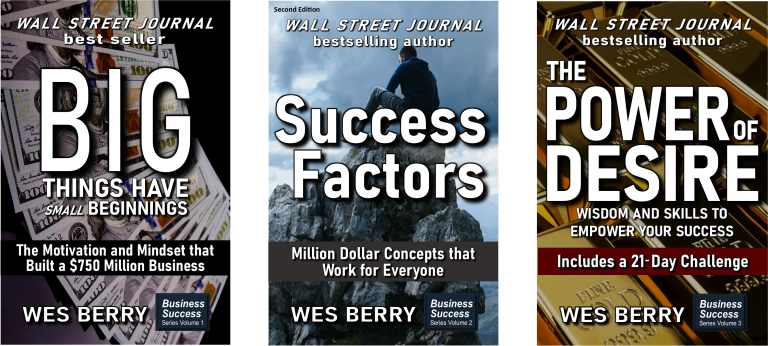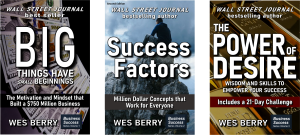 Wes often has audiences complete a self-assessment as a preparation task for his keynote and workshop speaking engagements; depending upon the schedule, it can also be used as a bridge during a break. These are simple, short assessments. His favorite, The Four Temperaments, is considered the godfather of all personality assessments. Originated by Hippocrates, born 2480 years ago, you may recognize the name Hippocrates as every physician takes the "Hippocratic oath." This short exercise gives participants a more open mindset, contributing to a Paradigm Shift in understanding how people with different temperaments can interact more effectively.
I Love Everything About Houston
Top Ten Reasons to Choose Houston, TX as Your Ideal Destination
Houston, Texas, is a city of boundless charm and unique attractions that make it a captivating place to visit and explore. Whether you're considering it as your next vacation destination or looking for a locale to host an event, Houston has a lot to offer. In this article, we'll delve into the top ten reasons why people love Houston and why it's an excellent choice for your next getaway or event.
Cultural Extravaganza: Houston is a cultural melting pot, and it boasts an impressive array of museums, galleries, and theaters that cater to diverse tastes. Among the must-visit cultural attractions are the Museum of Fine Arts Houston, the Menil Collection, and the Contemporary Arts Museum Houston. These institutions offer a glimpse into the world of art and culture, making Houston a cultural haven for art enthusiasts.
Space City, USA: One of the standout features of Houston is its deep connection to space exploration. The Space Center Houston is an iconic destination that pays homage to the city's role in the Apollo program. Visitors can explore interactive exhibits, meet astronauts, and even see historic spacecraft. It's an educational and inspiring experience for people of all ages.
Culinary Delights: Houston's culinary scene is a vibrant mix of flavors from around the world. From mouthwatering barbecue joints like Gatlin's BBQ to upscale dining experiences at Brennan's of Houston, you'll find a diverse range of dining options to satisfy your taste buds. Don't forget to explore the thriving food truck culture for some unique and delicious treats.
Green Oasis: Despite being a bustling metropolis, Houston offers plenty of green spaces for relaxation and outdoor activities. Hermann Park is a sprawling urban park that features beautiful gardens, walking trails, and the McGovern Centennial Gardens. Buffalo Bayou Park, with its picturesque views and bike trails, is another fantastic spot for nature lovers.
The Houston Livestock Show and Rodeo: Every year, the Houston Livestock Show and Rodeo draws thousands of visitors for a celebration of Texas culture. This event features rodeo competitions, live music performances, and a vast array of delicious food. It's an unforgettable Texan experience that showcases the state's rich heritage.
World-Class Shopping: For those who enjoy shopping, Houston offers an array of options, from high-end boutiques in The Galleria to unique finds in local markets. The Galleria is one of the largest shopping centers in the country and houses an impressive selection of designer brands and luxury stores.
Sporting Excellence: Houston is a sports lover's paradise with professional teams in basketball (Houston Rockets), baseball (Houston Astros), and football (Houston Texans). Catching a game at Minute Maid Park or NRG Stadium is a thrilling way to immerse yourself in the local sports culture.
Thriving Entertainment Scene: The city's entertainment scene is alive and thriving, offering everything from Broadway shows at the Hobby Center for the Performing Arts to live music performances at venues like the House of Blues. There's always something exciting happening in the world of entertainment in Houston.
Educational Excellence: Houston is home to some of the nation's top educational institutions, including Rice University and the University of Houston. If you're considering hosting a convention or workshop, these universities provide excellent venues and access to top-notch speakers and experts in various fields.
Accessibility and Convention Facilities: Houston's George R. Brown Convention Center is a state-of-the-art facility that can accommodate events of all sizes. Its central location, proximity to major airports, and efficient transportation infrastructure make it a convenient choice for conventions and meetings. Whether you're planning a keynote speech, a motivational seminar, or a workshop, the convention center offers all the amenities and support you need for a successful event.
Houston, Texas, offers a dynamic blend of culture, entertainment, and opportunities for conventions and meetings. From its cultural attractions to its culinary scene and world-class convention facilities, there are countless reasons to love this vibrant city. Whether you're a traveler seeking adventure or an event planner searching for the perfect venue, Houston has something special in store for you.