 Wes Berry has the professional skills and real-life experience to deliver on any stage. He is a keynote speaker and a workshop facilitator who works with Fortune 500 companies like Johnson & Johnson to businesses and associations of all sizes seeking a breakthrough experience. Wes changes lives and transforms organizations by delivering a Paradigm Shift to the participants' mindset. A TEDx Speaker and a Wall Street Journal, best-selling author, he has written sixteen business and success books. As an entrepreneur, he built a $750 million international company that operated in 130 countries. Wes has even done some standup comedy as well as television and radio. Even his mother says he has a face for radio.
WSJ & USA TODAY bestselling author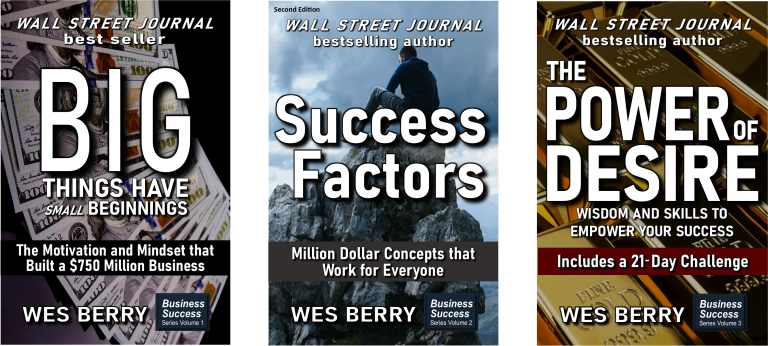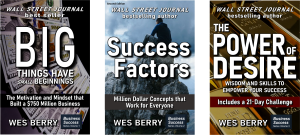 Often used as an icebreaker by Wes is a simple short test called the Four Temperaments, which is considered the godfather of all personality testing. Originated by Hippocrates, born 2480 years ago, you may recognize the name Hippocrates as every physician takes the "Hippocratic oath." This short test will impart to participants a new mindset that will provide a Paradigm Shift in understanding how people with different temperaments can interact more effectively.
Subject-wise, his concentration is on Business and Success Factors. Wes Berry's audiences take away a newfound mindset guaranteed to deliver more successful personal and professional outcomes. His most popular subjects are mindset, leadership, growth, teamwork, integrity, core competencies, change, inclusion, stress, temperaments, outcome-based sales, and communication. His Speaking Catalog represents topics he has authored books on, and digital copies are provided to all attendees. He is an expert in these areas, making them readily available for Keynote Speaking and Workshop Presentations. Humor, motivation, and audience engagement are core components of all his presentations. Custom presentations can also be created and presented according to your needs.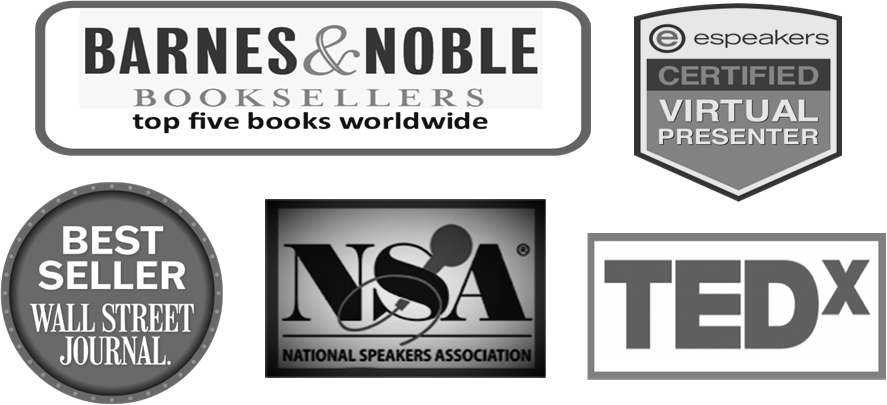 As an entrepreneur, Wes Berry founded and built an international business with over $750 million in sales that operated in 130 countries worldwide. He has been on the front lines of commerce and, most notably, establishing a private vocational school, a retail franchise system covering five states, and a half-dozen million-dollar companies. He has also served on the boards of an educational foundation, youth assistance, Henry Ford Hospital, and as a trustee for a nine-figure foundation. His many honors include being the NAACP's businessperson of the year. He was even named Businessperson of the Year by the Michigan Region of Optimist International; talk about a glass-half-full kind of guy.
A true storyteller, Wes is a communicator of the highest order, and his breath of knowledge makes him an outstanding keynote speaker and workshop facilitator. He has authored sixteen bestselling books in the business and success genres. Including the Wall Street Journal and USA TODAY bestseller, Big Things Have Small Beginning. His engaging speaking style also served him as a talk radio host. He also claims to be a trophy husband; however, his wife refuses to comment.
His extensive business knowledge and communications skills have made him an expert media contributor on many topics, from commercial drone applications to the downsizing of Sears, resulting in appearances with various media outlets. His many media appearances include NPR, The Wall Street Journal, The London Times, Entrepreneur and Time magazines, Fox News, Neil Cavuto, Geraldo Rivera, and John Stossel, to name just a few.
Married for 30+ years, he has four adult sons and spends his leisure time with his English Bulldog or working on his ever-humbling golf game.