BEST SELLING AUTHOR & SPEAKER 
Books by Wes Berry.
Wes Berry started working at his family's Detroit-based florist shop when he was a teenager. He quickly demonstrated a strategic style of management that propelled it from a 60 THOUSAND DOLLAR business to a 750 MILLION DOLLAR international business operating in 130 different countries. In 2016, after 40 years in business, he sold it to "retire" and follow other passions.
His Business & Leadership Series consists of three books; Big Things Have Small Beginnings, Success Factors, and The Metaverse Revolution. These are also the titles and subjects of his three most requested speaking subjects.
Through the years, he's provided consulting services to over forty businesses. He has appeared as a guest on NPR, The Wall Street Journal, The London Times, Entrepreneur and Time magazines, Fox News, Neil Cavuto, Geraldo Rivera, and John Stossel, to name just a few.
He is an international best-selling author, professional motivational, and keynote speaker. As a speaker, he delivers a unique perspective on outside-the-box thinking. As a seasoned humorist, his addresses are both entertaining and memorable.
---
THE METAVERSE REVOLUTION
Multi Million Dollar Investment Opportunities, Crypto, NFT's and More
A Futuristic Look at Emerging Technologies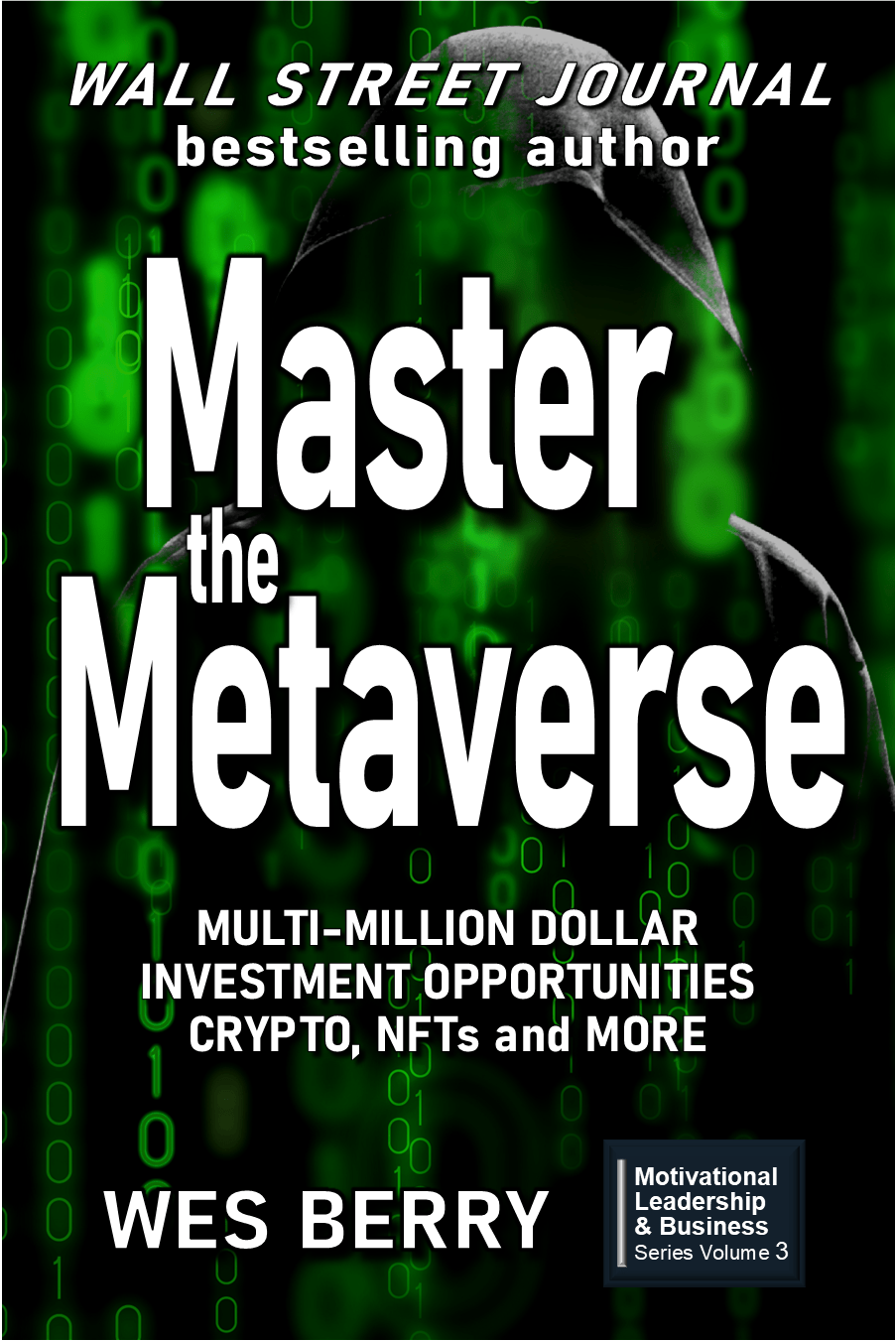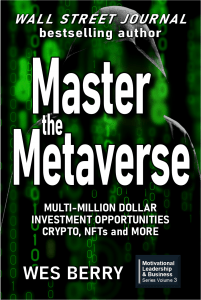 Technology has always played a significant role in creating innovative industries and driving new economies. The Metaverse Revolution is available on Amazon and at booksellers everywhere.  The metaverse is the latest revelation in the digital space that tech companies are racing to develop. The metaverse, or as some call it, the new internet, is the next phase of the digital revolution. It is a realm of virtual reality (VR) that will change how we view and live in the physical world. 
The metaverse uses virtual and augmented reality (AR) in its technology. While virtual reality allows the user to interact with the world around them, augmented reality will enable them to see the world as it is with an overlay of visual, audio, and other sensory input. The digital content appears to be in the same space as the user.
The metaverse will be an extension of the real-world economy. Avatars will exchange cryptocurrencies and use them to purchase and invest in products and services. Non-fungible token (NFT) art will be displayed in galleries, and visitors will experience the 3D pieces as the artists intended. For anyone who did not understand the value of NFTs, hopefully, they have a bit more clarity about how they will be used.
Our corporate landscape will look completely different than it does now. How people get to work and how they perform tasks will be significantly impacted by the metaverse. Just think of the metaverse as Zoom on steroids for company meetings. Your avatar will sit in conferences, seminars, and training sessions, next to coworkers with a natural feeling of presence.
Big Things Have
Small Beginnings
The Motivation and Mindset that Built a $750 Million Business
Motivational and Inspirational
In his international best-selling book Big Things Have Small Beginnings, he shares what he has learned about leadership and business growth.
He believes that you must accept that winning and losing are both parts of the same experience to play in the Great Game. And that being willing to take risks and roll the dice is undoubtedly one of the essential characteristics of a successful leader. Gleaning from his business endeavors and drawing on insights from great leaders throughout history, he guides you in learning the same strategies and tactics that made them successful, an understanding that will empower you to achieve success in business and life.
With each turn of the page, you'll gain knowledge from outliers such as Sun Tzu, Douglas MacArthur, and Sam Houston that will help you to build your success toolbox by broadening your skill sets. Everyone has to start somewhere. As Wes has learned, Small Beginnings often lead to some mighty Big Things!
Amazon #1 Best Seller & International Best Seller

Amazon #1 Hot New Release,

Southern California Book Festival, Winner Best Business

Barnes & Noble's Top 5 Best Sellers of All Books Worldwide

USA TODAY Bestselling Author
Wall Street Journal Bestselling Author

New York Book Festival, Winner Best Non-Fiction
---
SUCCESS FACTORS
Million Dollar Concepts that Work for Everyone
Motivation – Mindset – Leadership – Growth – Teamwork – Integrity – Core Competency – Diversity – Change
Now, Wes Berry's new book, Success Factors, shares the keys to his success and yours! 
No matter where you are in your personal or professional life, Berry's empowering message with clear-cut steps to success will put you in the driver's seat to obtaining your goals. He will lead you to discover your untapped potential and offers powerful ways to develop your strengths
Business growth books to learn how to:
Motivate yourself and others to not only meet but exceed your goals

Create an unstoppable mindset

Become the leader you were meant to be

Embrace growth and change, and use it to propel you into the future you desire

Enhance teamwork and team building that will strengthen your personal and professional relationships

Increase your value as a leader, parent, spouse, or employee by living a life of integrity

Discover the importance of identifying and employing core competencies

Change is sometimes scary and unpopular, however correctly executed, it can also be the best solution

It's always easier to embrace something like diversity or inclusion when benefits are clear
Books Available for Purchase