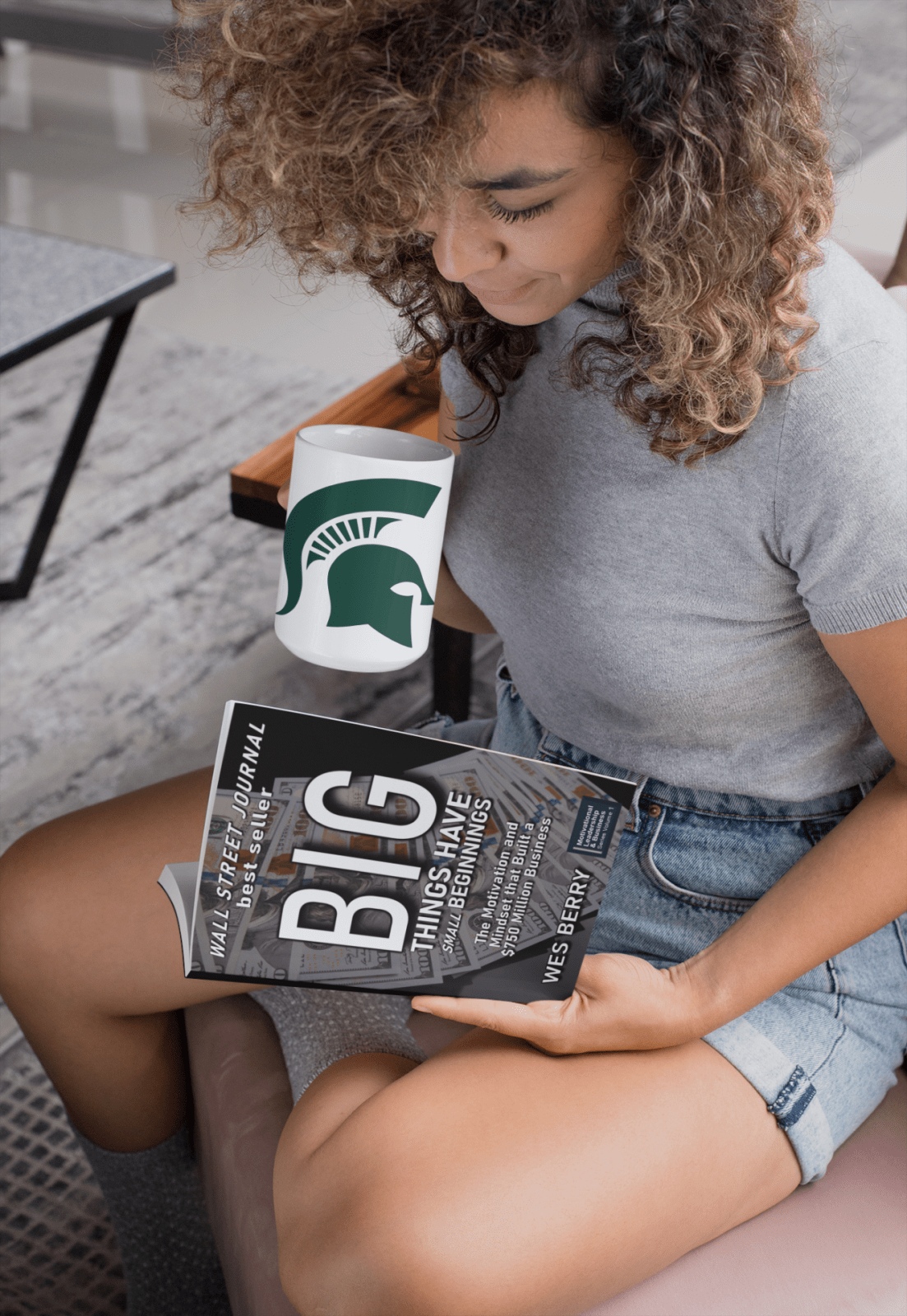 Wes Berry started working at his family's Detroit-based florist shop when he was a teenager. He quickly demonstrated a strategic style of management that propelled it from a 60 THOUSAND DOLLAR business to a 750 MILLION DOLLAR international business operating in 130 different countries. In 2016, after 40 years in business, he sold it to "retire" and follow other passions.
Through the years, he's provided consulting services to over forty businesses. He has appeared as a guest on NPR, The Wall Street Journal, The London Times, Entrepreneur and Time magazines, Fox News, Neil Cavuto, Geraldo Rivera, and John Stossel, to name just a few.
He is an international best-selling author, professional motivational, and keynote speaker. As a speaker, he delivers a unique perspective on outside-the-box thinking. As a seasoned humorist, his addresses are both entertaining and memorable.
BY WES BERRY
Speaker and Author
Big Things Have
Small Beginnings
The Motivation and Mindset that Built a $750 Million Business
Motivational and Inspirational 
A telling account of how with a bold and a positive outlook, Wes propelled this family's small, failing, Detroit-based flower shop into an international business operating in 130 countries with over 750 MILLION DOLLAR in sales. He shares what he has learned about attaining success, taken from his international best-selling book Big Things Have Small Beginnings. This presentation is inspirational and motivating, a story of leadership and success. And WOW, your attendees will better understand the motivating power of positive thinking and employ it masterfully.
Like his same name book, this keynote is motivational and inspirational, focusing on unconventional and positive thinking. Wes believes that you must accept that winning and losing are both parts of the same experience. And that being willing to take risks and roll the dice is undoubtedly one of the essential characteristics of a successful leader. Gleaning from his business endeavors and drawing on insights from great leaders throughout history, he guides you in learning the same strategies and tactics that made them successful, an understanding that will empower you to achieve success in business and life. The author and widely acclaimed inspirational and motivational speaker Wes Berry has won the New York Book Festival with his new book Big Things Have Small Beginnings. A book about leadership, with an emphasis on business growth. He believes that to play in a great game, you must accept that winning and losing are part of the same experience. And, if you are not willing to risk, even to risk losing it all, that winning can be very elusive. Like the book, this keynote places a high value on taking personal responsibility. The pros and cons of ambition are discussed, as is the importance of identifying responsible individuals. But those are just the small beginnings. Now available for purchase on Amazon, Barnes & Noble, and booksellers everywhere!
Amazon #1 Best Seller & International Best Seller

Amazon #1 Hot New Release,

Southern California Book Festival, Winner Best Business

Barnes & Noble's Top 5 Best Sellers of All Books Worldwide

USA TODAY Bestselling Author
Wall Street Journal Bestselling Author

New York Book Festival, Winner Best Non-Fiction
Format: This program is presented as a one-day workshop, Keynote, or executive-type briefing. It is best suited for a live or hybrid event.
Takeaway: This program's concentration is on Leadership, Motivation, and Inspiration; participants will benefit from actionable techniques that will enhance performance in all three of these areas. As with all these programs, everyone will have a laugh or two. Copies of Big Things Have Small Beginnings by Wes Berry can be included at a discounted price.
Books Available for Purchase